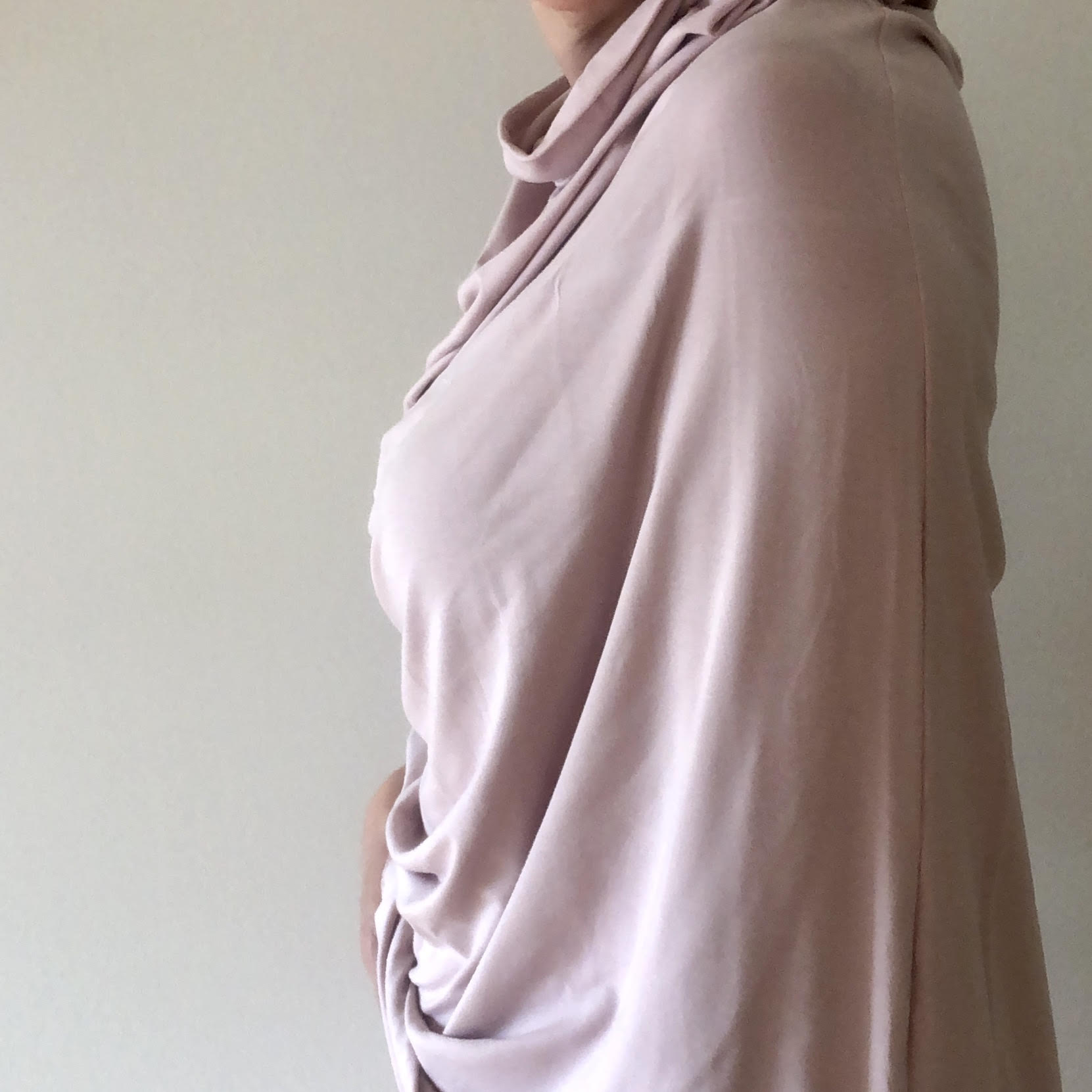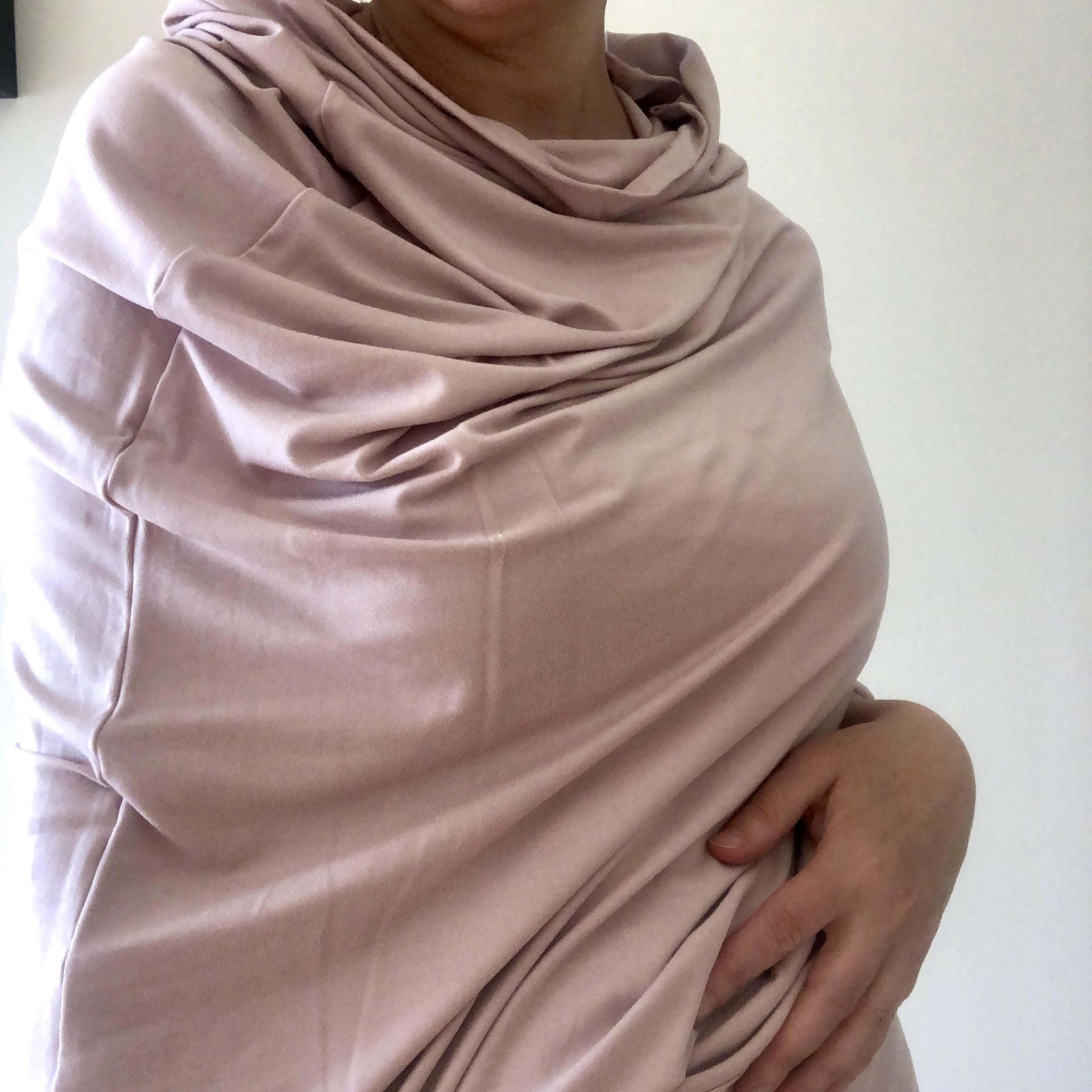 TranquiliT
aficionado, Barbara, shared these photos of her transforming the
maxi skirt
into a wrap, hoodie, neck warmer, and cape. Genius, no? The ballet color is stunning on her. I'm often blown away by your creativity in curating outfits from a few staples. Ah, the beauty of
capsule dressing
!
Challenge
: try a new way to wear a favorite piece. Turn a short skirt into a capelet or a long skirt into a dress, turn a wrap dress around, or add a flowy pant under a slip dress. Next week is our fall photo shoot and I can't wait to share the four new designs with you! Here's a hint: jumper, duster wrap, crop pant, fleece sweatshirt. I met with my seamstress yesterday and shared a
sneak peek over here
. More peeks to come. Looking forward to transitioning into more and more layers with cooler temps, tall boots, and hot cocoa. Happy weekend to you!
Bisous
. x